WELLBODY LIFESTYLE PARTICIPANTS ARE…
PEOPLE WHO ARE LOOKING FOR HOLISTIC NUTRITIONAL & LIFESTYLE ADVICE.
They want to live healthier everyday. They are ready for a change – ready to end the cycle of fluctuating weight, moodiness, and lack of energy.
The WellBody Lifestyle Program is a holistic approach to healthier, more vibrant living. It's not just about losing weight (although a great bonus!); it's about slowly changing your life and improving your lifestyle.
There are so many things that come at us each and every day that have a significant impact on our energy, skin, attitude, ability to exercise, patience, and our short and long-term health. Now more than ever, it's so important to pay attention to what we put into our bodies, the toxins we encounter each day, and our stress levels. All of these little things are adding up to a future that can be either healthy and energetic, or challenging and painful.
SESSIONS WITH A HOLISTIC HEALTH COACH COST UPWARDS OF $299/hour. OUR VIRTUAL NUTRITION PROGRAM INCLUDES 2 HOURS OF LIVE COACHING CALLS, HOURS OF EXCLUSIVE CONTENT AND RESOURCES, AND ALL OF THE PRODUCTS FOR JUST $385.
By completing this personalized, secure registration form you will be coached by me and my coaching group.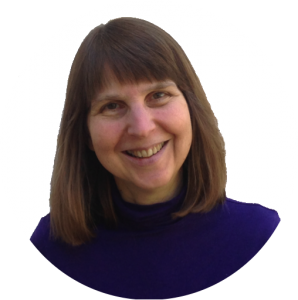 Please contact me with any questions.
The WellBody Lifestyle Virtual Nutrition Program is 4 weeks – and all of the content is accessible any time day or night – no matter where you are in the world.
HERE'S WHAT'S IN STORE:
This is a 4-week program + resources section! Remember, once you complete the program, you have access for life.
1 -> Prep Your Mind + Body: Wherever you are today, took some time to get there. Ease your body into it and know that it's a process to get from here to there. You'll begin to learn what foods and drinks to add in to your diet and what to begin avoiding. Here, we cover the importance of eating and shopping Organic and Local, too.
2 -> RESET Your Body: All the details on this clinically proven 100% Gluten-Free 5 day cleanse. You will learn all about how to overcome emotional eating and why we all live a low-glycemic lifestyle. Most people lose 2-5 lbs this week and totally feel free of cravings. Yaahoo!
3 -> The WellBody Kitchen: Learn how to navigate the kitchen and grocery store. We'll teach you how to plan for success + get access to our favorite cookbooks and recipes!
4 -> Primary Foods + Lifestyle: Need tips on how to stay on track when you are traveling, throwing Holiday parties, are under stress, or dining out? We've got 'em! Learn all about primary foods AND the many important aspects of understanding and cultivating a Mind-Body Connection.
Resources Section: An ever-growing vault of Health + Wellness Favorites of ours. Tips from some of our favorite experts, AND from some of our own WellBody Coaches!
CHECK OUT ALL THAT'S INCLUDED:
5-Day RESET Gluten-Free Detox & Cleanse (5 full days of food, no stimulants, no hunger)
28-day supply of the #1 rated multivitamin in North America
28-day supply of the #1 rated fish oil in North America
28-day supply of Vitamin D3
45 delicious, low-glycemic smoothies
18 low glycemic, so-delicious-you-won't-believe-they-are-good-for-you-snack-bars
4 weeks of education and content created by 3 Board Certified Holistic Health Coaches — all online AND lifetime access – even as we update the program!
Video presentations, audio, and handouts to aid in your learning
TONS of delicious, healthy recipes
Shopping lists and kitchen resources
Self-Care Advice and guides
Wellness tips from experts in their fields
4 30-minute LIVE coaching calls with holistic health coaches – recorded for your convenience and playback
Access to our private facebook forum – connect with other participants and WellBody Coaches. Ask questions & get extra resources!
REGISTER NOW!
*$385 cost of the 4-week program in most locations.
Total price may vary more or less depending on the tax and shipping to your area.
FEEL THE WELLBODY DIFFERENCE
Sleep better than ever before and wake up rested and energized, instead of dragging and moody.
Increase your energy throughout your day.
Increase your productivity in all areas of your life.
Save money on grocery bills and really learn how to shop for the best products without spending a fortune.
Lose 4-5 lbs in the first 5 days and 5-15 total after the 4 weeks.
Say goodbye to your sugar, carb, and caffeine cravings – forever!
Have healthy, glowing skin, hair, and nails
Learn the real truth about healthy eating and learn to ignore the media + hype.
Gain confidence and take pride in yourself and your ability to create a healthy lifestyle for you and your family!
Learn about the power of positive thinking with weekly affirmations + practice.
Get the inside, cutting-edge info from the health & wellness industry.
Meet and connect with other like-minded people throughout the program
Network and gain health + wellness resources through our Private WellBody Lifestyle Facebook Forum!
WE'VE MADE IT EASY TO GET STARTED!
Just choose your pace and then register with the link below.
1. 4-week Group Challenges: Offered 4 times per year. Benefits come with joining a group – more support, resources, energy, and camaraderie.
2. Individual Challenge: We know schedules are crazy, so you can register anytime and work at your own pace. And we still support you every step of the way.
3. 5-day WellStart: While we don't recommend only doing the 5 days RESET, we understand sometimes you are in a pinch to feel better, re-set your blood sugar, lose those cravings quick, and drop a few quick pounds. When you register, let us know you only want to do the 5-day RESET. Understand that we are more interested in helping you create lasting, lifestyle changes, instead of maintain in a cycle of quick fixes. After the 5 days, you will probably want to do the rest of the program anyway 🙂
Whatever option you choose, just indicate on the registration form in the comments.
This program is highly successful and clinically proven to work by eliminating your cravings, boosting your energy, and teaching you how to break free of all of the fad diets, media hype, and get real about what's healthy and what's not.
Jan Altman, PhD